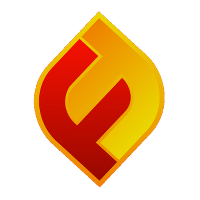 Sergio F.
Talk Show Host
Hey Dan!  I just had to email you to say thanks!  The app design you put together is absolutely amazing, all the features and content I wanted except with way more wildly creative presentation and interface, never could of thought of that stuff!  Very user-friendly, and I'm hoping this thing catches on.
And the website too, man, nailed it!  Thanks for taking the time to design it all.  And I'm consistently blown away with how fast you get this stuff done and how quickly you work out unexpected glitches.  We had the site up and running way ahead of the deadline.  And the app has been one surprise after another, genius!!  I keep throwing curveballs at you, changes and what not, and you come back with better than what I was looking for.  Tell Kristy thanks for letting you take emails and calls at odd hours of the night, lol! and turning things around without missing a beat.
For real, I had to say thanks, above and beyond what I expected and what you got paid for.  Great price, even better product.  I owe ya!  And I love the personal touch.  Thanks for being invested in what we're working on here at f2tf.  later buddy! touch base soon… GO PUX APPS!!!  I'm telling my church to check it out, redo their app maybe, hahaha…..
serg